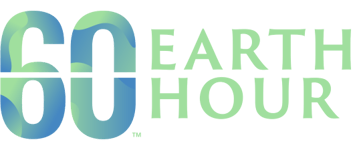 83K hours contributed by Africa towards Earth Hour 2023!
Thank you, Africa, for taking part in creating the Biggest Hour for Earth!
© Graca Assane / Unsplash
Join the Biggest Hour for Earth
Earth Hour - 25 March, 8:30pm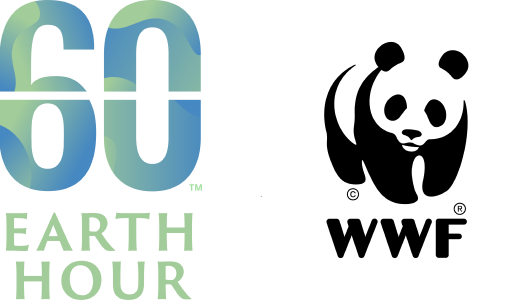 Earth Hour believes that each and every one of us has the power to make a positive impact on our planet, but it's up to us as individuals to decide how we do so.

So if you've thought of another way to give your hour for Earth that's not listed above, go for it!

Spread the word on social - use the hashtags #MyHourForEarth #EarthHour #BiggestHourforEarth

Plan on giving your Hour – let us know and log your hour below.
Give an Hour
The Biggest Hour for Earth

WWF's Earth Hour is once again calling on people to switch off their lights and spend 60 minutes taking action against nature loss.
How to spend 60 minutes

From gaining a little extra knowledge to cooking sustainably for friends, discover ways you can do something positive for the planet.
Since 2007, Earth Hour has shone a spotlight on the issues of climate change and nature loss. Earth Hour has been known for "lights off" the symbolic event and visual signifier of collective support for action against climate change. 17 years on we are still pushing for action, on climate change but also other environmental issues.

In Africa, Earth Hour is an important moment to highlight the importance of nature to livelihoods as well as food and energy security on the continent which is threatened by climate change. We've reached 54 African countries, civil society organisations, private sector corporations, government's and millions of people.
Watch a recording of the Earth Hour Africa Biggest Hour For Earth Webinar

For this Webinar we focussed on climate adaptation initiatives and renewable energy in Africa not only WWF initiatives but also through our Youth partners. That Africa is one of the world's most vulnerable continents to the vagaries of climate change is no longer in doubt. Research now indicates more devastating climatic risks on our soils than previously anticipated. Despite accounting for roughly only 4% of global emissions, Africa is the region most vulnerable to and the least capable of protecting itself from the adverse impacts of climate change.

Our panelist:
Dr Amani Ngusaru, Interim WWF Africa Regional Director and Country Director of WWF Tanzania.
Harisoa Rakotondrazafy, WWF Africa Climate Change Adaptation Coordinator. Harisoa is based in Antananarivo, Madagascar
Thomas Opande, WWF Africa Lead, Energy Access Initiative. Thomas is based in Kampala, Uganda
Nelson Opany, Senior Manager, Communications & Partnerships World Scout Bureau Africa Support Centre.
Rose Thuo, Africa Head of Communications and Marketing, WWF International. Rose is based in Nairobi, Kenya.
Watch webinar recording
Attend an event
Browse events around the world and join the Biggest Hour for Earth!
© Avel Chuklanov / Unsplash
Host an event
Host an event of your own and join the Biggest Hour for Earth!
© Junior Reis / Unsplash
© Thought Catalog / Unsplash
Go beyond the hour
Earth Hour isn't only about committing for one hour on one day - it's about committing every day to take care of each other and the one home we all share.

Here are 10 simple yet impactful ways you can go beyond the Hour to shape a brighter future for people and the planet:

Learn more